Weekly Meeting
Thursdays at 8:00am PT, 11:00am ET, 1700 CET
Weekly Meeting Webex
EV Charging Event Data Aggregation Project
https://covesa.my.webex.com/covesa.my/j.php?MTID=m403fbe563a70a224dfcf74de3f84d638
Thursday, 8:00 am | 1 hour | (UTC-05:00) Central Time (US & Canada)
Occurs every Thursday effective 8/25/2022 from 8:00 AM to 9:00 AM, (UTC-05:00) Central Time (US & Canada)
Meeting number: 2566 838 9928
Password: pFubmWMt373 (73826968 from phones and video systems)
Join by video system
Dial 25668389928@webex.com
You can also dial 173.243.2.68 and enter your meeting number.
Join by phone
+1-408-418-9388 United States Toll
Access code: 256 683 89928
Calendar and Communication Channels
COVESA Community Calendar
The COVESA Community Calendar contains all open COVESA meetings.  
EV Charging Expert Group Mailing List (Google Group)
https://groups.google.com/u/0/a/covesa.global/g/ev-charging-expert-group
Slack Channel 
COVESA Community Workspace Invite:
https://join.slack.com/t/covesacommunity/shared_invite/zt-1eul7g8g0-Kj9p~Guk4Khv3rlPUy5flw
EV Charging Expert Group Channel:
https://covesacommunity.slack.com/archives/C03U5LCEXDK
Draft Charter, Proposals, and Resources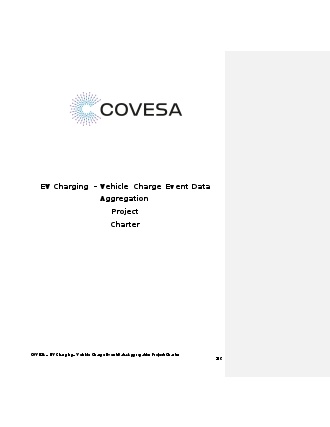 Proposed VSS Extension Options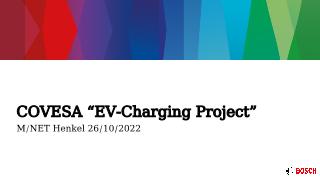 VSS Extension Spreadsheet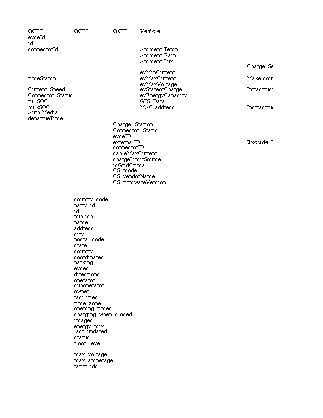 digital.auto Fleet Simulator Proposal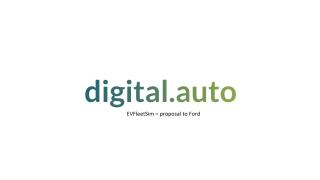 Fleet Range Predictor Proposal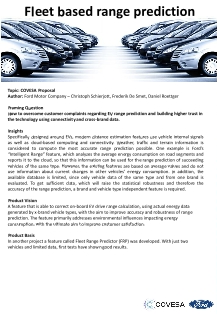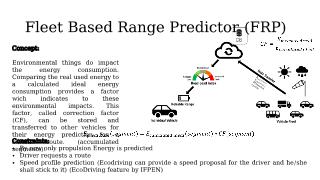 Overview
Project Proposal Pitch Recording Framing Question:   How might groundbreaking EV experiences be delivered to customers with a world-class charging infrastructure at hand?
To deliver great EV charging experiences for everyone, standardized, shared big data must be leveraged at scale.  Data and APIs must be standardized and shared to create scale greater than any one OEM or supplier can provide through proprietary solutions.  This standardization and sharing is imperative to enable true efficiency as well as opportunities for growth in EV charging.
The EV Charging and Energy Services project proposed, in the below document, through COVESA by member company Ford intends to begin addressing standards that can enable these great experiences and industry growth.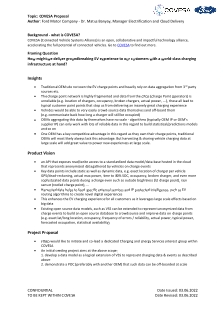 Meeting Notes and More